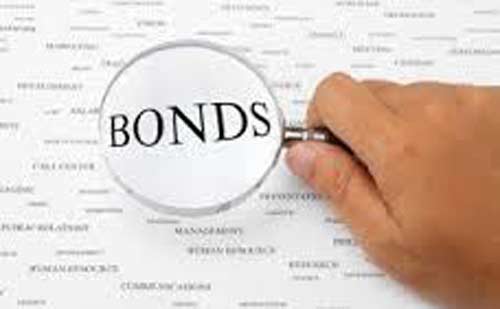 Dhaka, Bangladesh (BBN) – Yield on Bangladesh Government Treasury Bond (BGTBs) increased slightly on Tuesday as banks were least interested to buy the instruments.
The yield, generally known as coupon interest rate, of the two-year BGTBs rose to 7.80 per cent on the day from 7.68 per cent of the previous auction, according to officials.
The government borrowed BDT 30 billion from the scheduled banks through issuing its treasury bond on the day to finance budget deficit partly.
Talking to the BBN, a senior official of the Bangladesh Bank (BB) said the banks have quoted higher interest rates on the bonds as the government has already announced a hefty bank borrowing target for this month.
The government is set to make a net borrowing of nearly BDT 142 billion from the country's banking system in June, the last month of this fiscal year, to meet its budget deficit partly.
The government may take up to BDT 260 billion as gross borrowing from the banking system in June 2020 by issuing treasury bills (T-bills) and bonds, according to the auction calendar, issued by the central bank recently.
The government's net bank borrowing may reach BDT 141.80 billion in a single month (June), after deducting BDT 118.20 billion against the government securities that would be mature in the month.
"The government has to borrow more from the banking system mainly due to lower revenue collection along with the falling trend in sales of national savings certificates," the central banker explained.
Senior bankers, however, predicted that the rising trend of yield on the government securities may continue until second weeks of July 2020 because of higher bank borrowing of the government.
"Most of the banks are not interested to invest more particularly in the long-term government securities as the central bank has already enhanced advance-deposit ratio (ADR) limit," a treasury head of a leading private commercial bank explained.
Earlier on April 12 last, the central bank increased ADR limit by 2.0 percentage points to help the banks for implementation the ongoing stimulus package through investing more in different sectors.
The ADR has been re-fixed at 87 per cent for all the conventional banks instead of 85 per cent earlier while such limit has been revised at 92 per cent for the Shariah-based Islami banks from 90 per cent.
Currently, three treasury bills (T-bills) are being transacted through auctions to adjust government borrowings from the banking system. The T-bills have 91-day, 182-day and 364-day maturity periods.
Furthermore, five government bonds with tenures of 02, 05, 10, 15 and 20 years respectively are traded on the money market.
BBN/SSR/AD