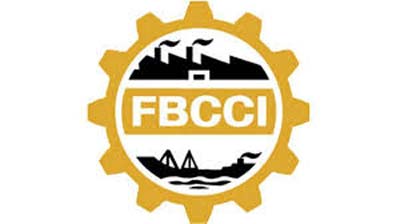 Dhaka, Bangladesh (BBN) – The BBN (Bangladesh Business News) has prepared the morning business round up compiling reports, published by different newspapers and news portals in Bangladesh.
Willful default makes bank loans costly, difficult: FBCCI
Businesses on Sunday demanded strict punishment for the "willful" loan defaulters who made access to formal finance for genuine businessmen costly and difficult. Terming such frauds 'black sheep', they said the Federation of Bangladesh Chambers of Commerce and Industry (FBCCI) will not take their responsibility.
Mustafa assures MPs to address loan default culture
Finance minister AHM Mustafa Kamal on Sunday assured the members of parliament to address the loan default culture. 'I want to assure the MPs that the number of loan defaulters will not be increased. We want to come out from the loan default culture,' Kamal told parliament while responding to a call attention notice under Rule 71 of the Rules of Procedure.
Bangladesh Bank approves three more PCBs
The central bank of Bangladesh has approved three more private commercial banks (PCBs), attaching a condition of BDT 5.0-billion paid-up capital from existing BDT4.0 billion. The approval was given at a meeting of the Bangladesh Bank's (BB) board of directors held at its headquarters on Sunday with BB Governor Fazle Kabir in the chair.
Development budget to be revised upwards
In a departure from previous years, the development budget for the current fiscal year is likely to be revised upwards — by about 11 percent — to meet the government's ambitious plans. The planning ministry has drafted a revised Annual Development Programme (ADP) allocation of Tk 200,546 crore. The original ADP allocation for fiscal 2018-19 is Tk 180,869 crore.
Bangladesh's stocks see moderate gain
Bangladesh's stocks posted moderate gain on Sunday as some investors showed their buying appetite on sector specific issues, particularly banking sector shares. Bargain hunters took position on stocks which suffered losses in recent price correction, helping the market index to close higher, according to market analysts.
Democracy, good governance first
Bangladesh will not be able to sustain its development without participatory democracy and good governance, said a number of political analysts and economists yesterday. The words of caution came at a session titled "Politics of Development" at the 4th SANEM Annual Economists' Conference 2019. South Asian Network on Economic Modeling (SANEM) organised the two-day conference at the city's Brac centre Inn.
Govt mulls bond facility for all export sectors
Businesses should refrain from doctoring trade invoices to help keep the foreign exchange rate at a justifiable level. The government will formulate an 'exit policy' shortly for sick industries while considering allowing bonded warehouse facility for all export-oriented sectors as offered to the readymade garment (RMG) sector.
Bangladeshi students win Nasa competition
The Shahjalal University of Science and Technology (SUST) won Nasa's 2018 International Space Apps Challenge. NASA on Saturday announced the names of six teams who came out on top in six separate categories. The champion teams are set to visit the NASA headquarters.
BBN/SSR/AD