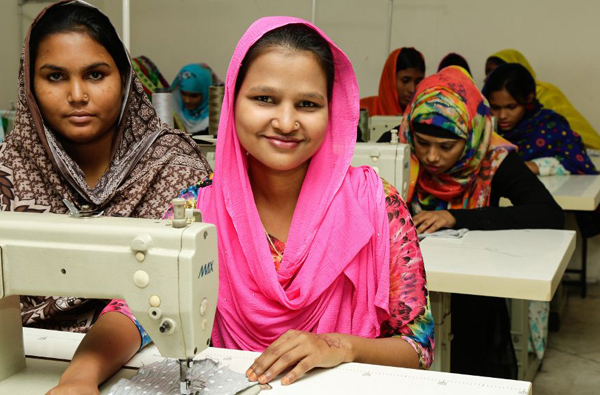 Dhaka, Bangladesh (BBN) – The BBN (Bangladesh Business News) has prepared the morning business round up compiling reports, published by different newspapers and news portals in Bangladesh.
23 BD factories supply to Amazon
Online retail giant Amazon has disclosed the names and addresses of its suppliers, including 23 factories from Bangladesh that produce Amazon-branded products. It disclosed on November 15 a list of more than 1,000 facilities that included Bangladeshi suppliers' names.
BB waives prior approval for overseas payments using ICs
The central bank has revoked the authorisation requirement for overseas payments using international cards (ICs) to ease such transactions. "….it has been decided to waive online transaction authorisation form (OTAF) for payments abroad through international cards," the Bangladesh Bank (BB), the country's central bank, said in a notice on Sunday.
Fair price to guarantee onion self-sufficiency
Bangladesh has to rely on foreign onions as local farmers do not want to expand its cultivation amid fears of losses due to low prices during the peak harvesting seasons, said farmers, agriculturists and traders. Acreage of the crop has hovered between 4.19 lakh and 4.59 lakh acres since 2014-15, according to data of Bangladesh Bureau of Statistics (BBS).
Life insurers must invest 30pc assets in government bonds
Life insurance companies operating in the country must invest assets equal to their liabilities in the nine priority sectors determined by the government, according to the new regulations of Bangladesh Insurance Development and Regulatory Authority. The companies will mandatorily have to invest at least 30 per cent of their assets in government securities, said the regulations titled Insurance (Life Insurers Asset Investment) Regulations-2019.
Bangladesh's stocks tumble as Grameenphone plunges
Bangladesh's stocks tumbled on Sunday as worried investors dumped Grameenphone shares to prevent further losses, market operators said. The key index of the prime bourse tumbled below the threshold of 4,700-mark again Sunday as worried investors dumped Grameenphone shares to prevent further losses.
Govt, pvt sector to jointly work to keep prices normal
The government and the private sector will work jointly to closely monitor and survey the price situation with a view to keeping the prices of essential commodities within the buying capacity of common people. The decision was made at a discussion "Prevailing situation of production, import, stock, value chain, and pricing of annual demand for essential commodities" organized by Federation of Bangladesh Chambers of Commerce and Industries (FBCCI) in the capital yesterday.
Policy blamed for single product reliance
Commerce minister Tipu Munshi on Sunday said the country needs to be prepared for the post-2024 challenges following graduation from the least developed country, or LDC, status. "We will graduate from the LDC status in 2024, there will be problems and challenges, we need to prepare our people for the challenges," he said.
Bhutan may slap $105 in fees a day on Bangladeshi tourists
Bhutan is planning to impose $105 in fees a day on tourists from Bangladesh, India and Maldives, according to a report of the Times of India. Of the charges, $65 might be levied as sustainable development fee while the rest $40 will be imposed as permit processing charge, the report said.
BBN/SSR/AD