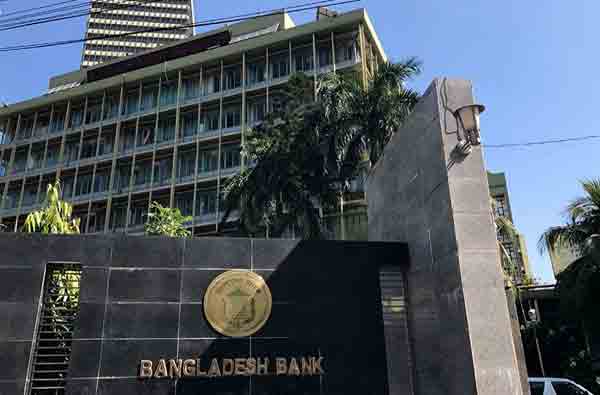 Dhaka, Bangladesh (BBN) – The BBN (Bangladesh Business News) has prepared the morning business round up compiling reports, published by different newspapers and news portals in Bangladesh.
Swift turns to govt, seeks unfettered staff travel
Swift, the global carrier of handling payment instructions between banks, has sought assurance from the government that its officials' planned travel would not be hampered on reserves heist probe grounds. The Society for Worldwide Inter-bank Financial Telecommunication wants to be reengaged with the Bangladeshi banks to discuss the initiatives and innovations it launched in other markets.
Tax receipts 23% short of H1 target
Collection of tax revenue by the National Board of Revenue (NBR) fell short of the target by 23.05 per cent or BDT 315.08 billion in the first half (H1) of this fiscal year (FY), 2019-20, due to sluggish economic activities, including import slowdown. The aggregate tax revenue collection stood at BDT 1.05 trillion until December against the target of BDT 1.36 trillion set for the period, according to official latest data.
Lubricant consumption rises but prices stay high
The market for various petroleum products has expanded at an average rate of about 6 per cent in the last eight years following a rise in the number of vehicles and power plants in service. But, the end users are yet to enjoy the benefits that usually accompany a competitive market, such as product diversity and lower costs, due to a lack of local production.
GP appeals to pay BTRC Tk 575cr
Leading mobile phone operator Grameenphone on Sunday petitioned the Appellate Division to allow it to pay Tk 575 crore to the Bangladesh Telecommunication Regulatory Commission instead of Tk 2,000 crore the court earlier directed the company to pay to settle part of a BTRC audit claim. The mobile phone operator also prayed the Appellate Division to allow it to pay Tk 575 crore in twelve equal monthly instalments, GP regulatory affairs head Hossain Sadat told reporters.
Bangladesh's stocks post modest gain
Bangladesh's stocks posted a modest gain on Sunday, extending the gaining spell for the third straight sessions as bargain hunters continued to show their buying interest on sector-wise large-cap issues. DSEX, the prime index of the Dhaka Stock Exchange, went up by 14.31 points or 0.31 percent to settle at 4,528 over the previous session.
NBR asks banks to properly deduct tax on interest income
The National Board of Revenue has asked banks and non-bank financial institutions to properly deduct source tax on interest income derived from various types of deposit and savings schemes following the provisions of the income tax law. Income Tax Zone-1, Dhaka on January 8 issued a letter to the managing directors and chief executive officers of all the banks and NBFIs to clarify the provisions of the Income Tax Ordinance-1984 on deduction of source tax on interest income derived from deposits and savings instruments including national savings certificates.
World Bank sees headwinds ahead for Bangladesh
The World Bank yesterday praised the progress Bangladesh achieved in recent years but apprehends a struggle ahead for the low tax revenue and banking sector's poor condition. "While Bangladesh is poised to maintain its current level of growth in the medium term, key structural reforms are needed to sustain productivity growth," said the Washington-based multilateral lender in its review of Bangladesh's performance under the country partnership framework (CPF).
TRC set to procure NIER by March
The Bangladesh Telecommunication Regulatory Commission is set to complete by March the procurement of National Equipment Identity Register (NEIR), a system used to check use of fake handsets. BTRC officials said the commission earlier this month approved a proposal in this regard and would send it to Post and Telecommunication Ministry for final nod.
BBN/SSR/AD