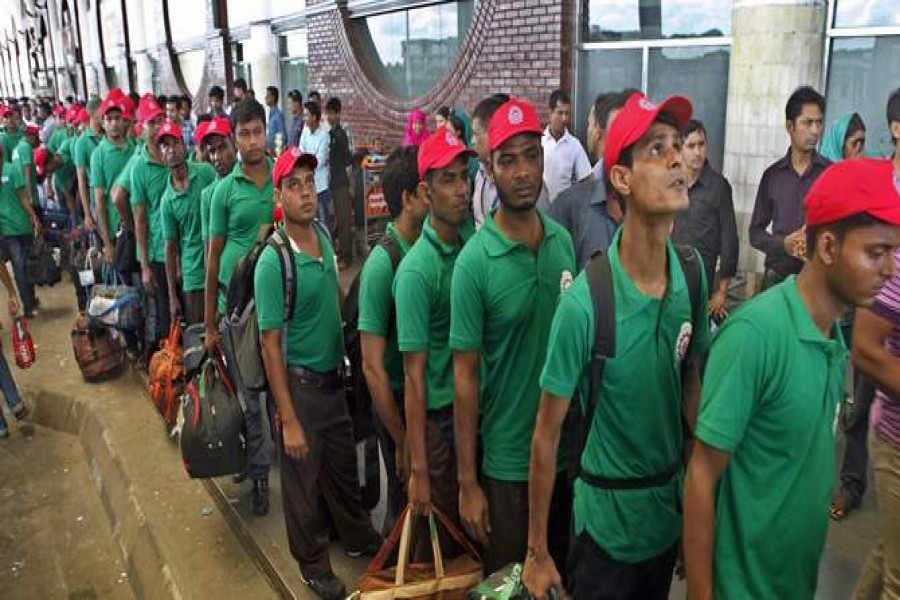 Dhaka, Bangladesh (BBN) – The BBN (Bangladesh Business News) has prepared the morning business round up compiling reports, published by different newspapers and news portals in Bangladesh.
Dhaka nudges KL to launch FTA talks
Bangladesh is pushing Malaysia for starting formal negotiations on signing a free trade area or FTA agreement as both had earlier agreed on such a deal to boost bilateral trade, officials say. The ministry of commerce or MoC has recently given Malaysia a reminder through the ministry of foreign affairs to begin the talks as soon as possible.
Loan write-offs touch down to a three-year low
Loans written off by banks plummeted to a three-year low in the first quarter of 2020 as lenders' capacity to keep 100 per cent provisioning against their delinquent assets has decreased because of the fall in profit. Usually, loans are written off when they are entirely provisioned and there is no realistic prospect of recovering them. These loans are shifted to off-balance sheet records.
Green ship-breaking yards still a far cry
The government enacted the Bangladesh Ship Recycling Act in 2018 and asked owners of ship-breaking yards to adopt safe and environmentally friendly methods as per the Hong Kong International Convention, but only one of around 150 yards has turned green in these two years.
Bangladesh economy to recover faster than others
Bangladesh has recorded an impressive 5.24% GDP growth (provisional) in FY2019-20, despite the devastating impact of the Covid-19 pandemic. Bangladesh's inspiring performance in GDP growth and other economic indicators has led economists and global projections to forecast that the country's economy will recover from the pandemic faster than many other economies in the region.
BB to ask banks, NBFIs for faster execution of stimulus for CMSMEs
The central bank of Bangladesh is set to ask banks and non-bank lenders for faster implementation of stimulus packages particularly for CMSMEs to speed up recovery of the pandemic-hit economy.
The instruction will be made during an online meeting with top executives of 16 banks and four non-banking financial institutions (NBFIs) to be held on Monday with Bangladesh Bank (BB) Governor Fazle Kabir in the chair.
Reconditioned car import slumps 60pc
Import of reconditioned cars has dropped 60 per cent year-on-year in fiscal 2019-20, something the industry's people are attributing to a tariff structure and declining sales in the domestic market. During the year, 5,223 reconditioned cars were imported, resulting in Chattogram Customs House earning just Tk 223 crore in revenue.
BTRC fails to set tariff for NTTNs in five years
The Bangladesh Telecommunication Regulatory Commission has failed to reach a consensus with the nationwide telecommunication transmission network operators even after five years of its initiative to formulate an integrated tariff for the operators. The commission has now finally decided to appoint an international consultant to get an integrated tariff plan for the NTTN operators and the proposal is waiting for approval from the telecommunications ministry.
Bangladesh's stocks keep gaining amid soaring turnover
Bangladesh's stocks kept the soaring trend with core index of the Dhaka Stock Exchange (DSE) crossed the 4,800-mark after 10 months as investors continued their buying spree on large-cap issues amid optimism. DSEX, the key index of the DSE, went up by 156.16 points or 3.32 per cent to settle at 4,859 during the four and a half hours trading session.
BBN/SSR/AD