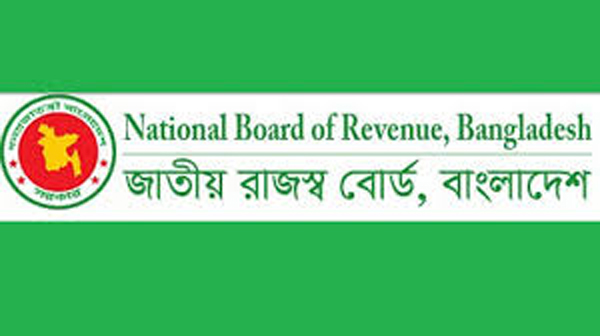 Dhaka, Bangladesh (BBN) – The BBN (Bangladesh Business News) has prepared the morning business round up compiling reports, published by different newspapers and news portals in Bangladesh.
Foreign companies with virtual presence to be taxed
The government is going to bring an amendment to the income tax law in the upcoming national budget for fiscal year 2018-2019 to establish the taxing rights of the country on income of the foreign entities which are operating business activities virtually, without permanent establishment in Bangladesh. National Board of Revenue will be able to impose tax on income derived in Bangladesh by foreign companies, mainly technology giants and digital media platforms, even if the companies have no permanent establishments in the country.
Exports get raw deal from both big, small SAARC nations
Exports from Bangladesh to SAARC countries are being subjected to various types of non-tariff and para-tariff barriers, according to a study carried out by the Bangladesh Tariff Commission (BTC) recently. The study has found that both big and small members of the South Asian grouping are subjecting exports from Bangladesh to non-tariff and para-tariff barriers.
Economists ask govt to triple the size of the next budget
The Bangladesh Economic Association (BEA) has proposed that the government design a Tk12,16,400 crore budget for fiscal year 2018-19, saying the revenue can be significantly increased by tapping into new sources of tax, capturing black money and minimizing tax evasion. The budget recommended by the BEA is two-and-a-half times higher than the government's likely budgetary outlay of Tk4,60,000 crore for the upcoming fiscal year.
RJSC wants to track defaulters
The Registrar of Joint Stock Companies and Firms (RJSC) has sought permission from Bangladesh Bank to get access to its credit information bureau with a view to preventing loan defaulters from holding directorship in companies. The RJSC placed the demand at a coordination meeting of the financial regulators at the central bank headquarters in Dhaka on April 25.
Bangladesh's stocks extend losses for fifth week
Bangladesh's stocks witnessed yet another bearish week that ended on Thursday, extending the losing streak for fifth week in a row. Brokers said the retail investors were reluctant to make fresh investment amid ongoing bearish market trend while the institutional investors could not support the market more due to liquidity crisis.
Subsidy burden to be heavier
Subsidy expenditure is set to increase 16.36 percent to Tk 32,000 crore in the incoming fiscal year as three new areas — gas, fuel and home loan for government staff — are likely to be added to the list. For the first time the government is planning to subsidise gas price as it is importing liquefied natural gas at a rate much higher than that of the locally produced gas.
Share of RMG in export earnings goes up further
The share of proceeds from readymade garment exports in the country's total export earning has gone further up despite exhortations to diversify the country's exportables, said trades people. Knit and woven items contributed 83.22 per cent, or $25.30 billion, of the total export earnings valued at $30.40 billion in the first 10 months of the current fiscal year (FY), according to the latest Export Promotion Bureau (EPB) data.
Bangladesh is a role model of inclusive growth: Atiur
Bangladesh has already emerged as a success story of inclusive growth with a human face, Dr. Atiur Rahman, former Governor of Bangladesh Bank (BB) has said. "There are many useful lessons for the world to learn and replicate from the Bangladesh experiences", Dr. Rahman said while speaking at a workshop on 'Financial Inclusion for Human Development' at the Human Development Report Office (HDRO) of the UN in New York on May 24.
BBN/SSR/AD