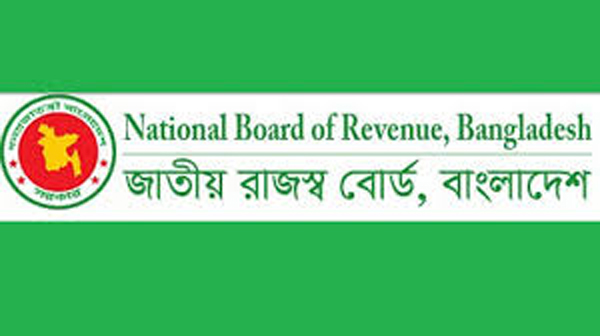 Dhaka, Bangladesh (BBN) – The BBN (Bangladesh Business News) has prepared the morning business round up compiling reports, published by different newspapers and news portals in Bangladesh.
NBR estimates revenue loss at Tk 25 billion
The revenue authorities have estimated Tk 25 billion losses in corporate tax collection in the upcoming fiscal year (FY) provided the budgetary proposal made in this connection comes into force from July. The finance minister, in his budget speech on June 07, proposed reducing corporate tax rate for all banks, financial institutions and insurance companies by 2.5 percentage points.
Minimum wage board for RMG workers at a crawl
Minimum wage board formed for reviewing wages of readymade garment workers is going slow in making recommendations for minimum rates of wages as the board held only one meeting in four and a half months since its formation. Workers' representative on the board has blamed owners for the delay as the board sets the date for a meeting as per the owners' wish.
Secondary trading of T-bills, BGTBs rises in May
Secondary trading of treasury bills (T-bills) and treasury bonds increased slightly in May after it had declined sharply in the immediate past month. The turnover rose by BDT 63 million to BDT 7.13 billion in May 2018 from BDT 6.50 billion in the previous month, according to the central bank's latest statistics.
First Bangladesh onshore LNG terminal likely by 2024
The government is mulling the establishment of the first ever onshore LNG terminal at Maheshkhali in Cox's Bazar, making it the country's third LNG terminal. "Bangladesh is discussing the proposed construction with Petronet India Limited and China Huanqiu Contracting and Engineering Corporation (HQC), a subsidiary of China National Petroleum Corporation," said Zanendra Nath Sarker, joint secretary of the Energy and Mineral Resources Division.
Bangladesh's stocks end flat amid increased turnover
Bangladesh's stocks finished flat on Tuesday, after remaining down in the past session, with increasing turnover value, market operators said. Following the previous day's marginal correction, the Dhaka Stock Exchange (DSE) and the Chittagong Stock Exchange (CSE) opened on positive.
Companies take aim at regulator over IPO delays
Companies which have been waiting up to two years to raise much needed capital through Initial Public Offerings (IPOs) have expressed concern over the lengthy approval process of the regulator. A total of 22 companies are waiting for approval from the Bangladesh Securities and Exchange Commission (BSEC) to raise over Tk1,342 crore by offloading shares through IPOs. Of these, seven applied for approval from the regulator as far back as 2016.
BTRC to set up integrated system for live monitoring of mobile cos' data
The Bangladesh Telecommunication Regulatory Commission will set up an integrated telecom monitoring system in its office for getting live data to measure the quality of service and calculate revenue-related data of mobile phone companies. The integrated monitoring system will be called Telecom Monitoring System, which will be comprised of two separate segments, BTRC officials told New Age last week.
Matia lauds Muhith for not slashing yield rate on savings tools
Agriculture Minister Matia Chowdhury hailed Finance Minister AMA Muhith on Tuesday for not proposing reducing the yield rate on savings certificates in the national budget for the 2018-19 fiscal year, reports UNB. "Though I criticise the Finance Minister every year for reducing the yield rate on savings certificates, I would like to thank him this time as he didn't say anything in his budget speech for slashing the interest rate," she said.
BBN/SSR/AD