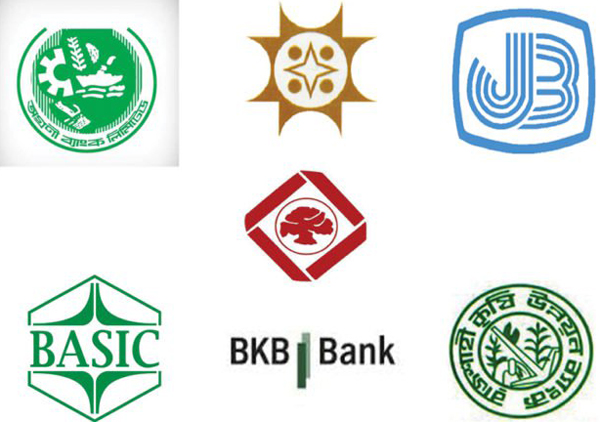 Dhaka, Bangladesh (BBN) – The BBN (Bangladesh Business News) has prepared the morning business round up compiling reports, published by different newspapers and news portals in Bangladesh.
Study: Poor risk management hits state banks' performance
A total of eight state-owned commercial and specialised banks in Bangladesh bear the brunt of poor risk management, according to a study by the London-based Economic Intelligence Unit (EIU). In its latest report titled "Banking sector faces challenge", the EIU said the poor risk management system contributes to a high level of non-performing loans (NPLs), low profitability, large capital shortfalls and balance sheet weaknesses of the banks.
Lull in Sonali's lending
Sonali Bank is paying more interest than what it is earning as its lending activities have slumped following the Hall-Mark loan scam that rocked the industry five years ago. The bank has only Tk 38,000 crore in outstanding loans against deposits of around Tk 100,000 crore, according to Obayed Ullah Al Masud, managing director of Sonali Bank.
Delayed B'desh VAT execution stalls revenue reform: Moody's
Global credit rating agency Moody's Investors Service on Monday said that delayed implementation of the new VAT law by Bangladesh was 'credit negative' as it would impede revenue collection and underscore the institutional hurdles to effective policymaking in the country. The agency in its report Moody's Credit Outlook-July, 2017 said that deferral of the new VAT law, the third postponement since 2015, would only marginally reduce projected revenue gains for the fiscal 2018 budget, since the more significant revenue increase was projected for later years.
RMG factor boiler blast kills 10 in Bangladesh
At least 10 people were killed and 50 others injured as a boiler at an apparel factory exploded at Kashimpur industrial area in Gazipur district of Bangladesh on Monday evening. The explosion took place at Multifabs Limited, a 100 per export-oriented readymade garment (RMG) factory, about 7:30pm (local time) on the ground floor of the four-storey factory building, leaving at least 35 injured, according to Ataur Rahman, a fire service control room duty officer.
Bangladesh's stock turnover crosses BDT 10b-mark
Turnover value at the Dhaka Stock Exchange (DSE) crossed BDT 10 billion level after three months on Monday as investors continued to inject fresh funds in stocks. Daily turnover value soared to BDT 10.46 billion, registering an increase of 22 percent over the previous session's value of BDT 8.55 billion.
Rod prices not going down
The prices of rods that sprang up amid speculation of 15 percent uniform VAT from July 1 have stayed at that level though the government has backtracked on its decision to implement the new law from fiscal 2017-18. Some millers said the prices are unlikely to decline owing to a spiral in the prices of scrap, the raw material for steel, and the imposition of 5 percent regulatory duty on it from this fiscal year.
BB to seek info about Bangladeshi clients of Swiss banks again
Though the Swiss National Bank never answered to any of previous requests for information about Bangladeshi account holders in Switzerland banks, Bangladesh Bank is going to make yet another such call as a new report suggests rise in Bangladeshi deposits. "A letter has already been prepared in consultation with the government high-up and it will be sent to Swiss authorities tomorrow (Tuesday)," said an official of Bangladesh Bank.
AIT for contractors, suppliers hiked
The National Board of Revenue has increased the rates of advance income tax (AIT) on the income of contractors and suppliers earned through execution of contracts and supply of goods in the new fiscal year 2017-18 that began on Saturday. The revenue board has also withdrawn the exemption facility on income below Tk 2 lakh for the contractors and merged the two separate tax rates into one for contractors and suppliers.
BBN/SSR/AD