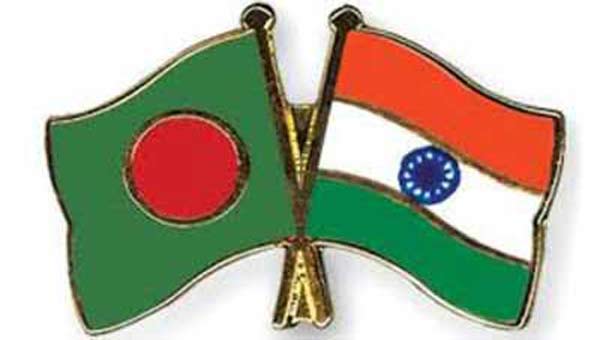 Dhaka, Bangladesh (BBN) – The BBN (Bangladesh Business News) has prepared the morning business round up compiling reports, published by different newspapers and news portals in Bangladesh.
India-BD deals on investment protection, $4.5b LoC tomorrow
Dhaka signs a deal with Delhi tomorrow (Wednesday) on a US$4.5 billion third line of credit (LoC) tagged with stringent conditions, officials said Monday. Besides, they said, the two sides will enter into another deal on investment promotion and protection the same day, in presence of the Indian finance minister, Arun Jaitley. Mr Jaitley is arriving in Dhaka today (Oct 3) for a three-day visit to Bangladesh.
Bangladesh's inflow of remittances hits 84-month low in September
The inflow of remittance in September 2017 registered US$853.73 million, which was lowest in 84-month or seven years, according to the central bank's latest figures. The flow of inward remittances was around $838 million in September 2010, the official figures showed. Senior officials of the Bangladesh Bank (BB), the country's central bank, see the fall as a normal phenomenon saying that the flow of inward remittance usually drop after the Eid-ul-Azha each year.
Exports to India fail to pick up
Exports to India are not picking up despite a host of positive initiatives by both the countries. "We are struggling to cross the $1 billion-mark on export to India although India is one of the high potential markets for Bangladesh," said Abdul Matlub Ahmad, former president of the Federation of Bangladesh Chambers of Commerce and Industry.
NBR asks businesses to rectify employment status by Oct 15
The National Board of Revenue has issued an ultimatum to local employers to rectify the employment status of illegal foreign nationals working at their businesses by October 15. The special taskforce of NBR for collecting taxes from foreign workers in the country will carry out inspection of some selected businesses to check the tax and employment status of foreigners after the end of the deadline.
World cotton production to grow by 10% in 2017/18
World cotton production is projected to increase by 10 per cent during 2017/18 reaching 25.4 million tonnes, according to the International Cotton Advisory Committee (ICAC)'s latest projection. Higher cotton prices during 2016/17 and better cotton price ratios to other competing crops during 2017 planting campaign resulted in expansion of cotton area by an estimated 3.0 million hectares to over 32 million hectares.
Primary textile industry reels from uncertainty over gas prices
Uncertainty over the prices of imported liquefied natural gas (LNG) and the ongoing gas shortage in the industrial sector have severely jeopardised investments in the country's primary textile industry. Uninterrupted supply of gas and electricity is a must for the textile industry, as blackouts significantly degrade the quality of spin, sources from the industry told the Dhaka Tribune.
Desco seeks 6.34pc hike in retail power tariff
Dhaka Power Distribution Company Ltd (Desco), which distributes electricity to the capital's northwest and eastern areas, has proposed hiking the retail power tariff by 6.34 per cent on an average, report UNB. It has sought refixing the average power tariff at Tk 7.40 per unit from existing Tk 7.20, increasing Tk 0.20 per unit.
Grain traders must take licences by Oct 30: govt
Food minister Md Qamrul Islam on Monday said that the grain traders, including importers and wholesalers, must take licences from the Department of Food by October 30. Rice traders in retail level, millers, hoarders and wholesalers, who did not take their licences earlier, must get themselves enlisted with the food department by the date for running their businesses under the Essential Commodities Act 1956, he said.
BBN/SSR/AD