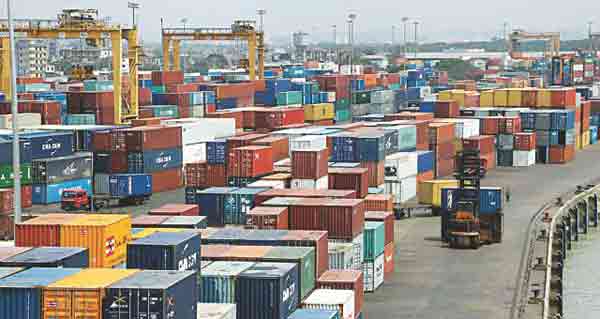 Dhaka, Bangladesh (BBN) – The BBN (Bangladesh Business News) has prepared the morning business round up compiling reports, published by different newspapers and news portals in Bangladesh.
Stunning case of import fraud
Customs Intelligence has unearthed an elaborate scheme by a syndicate to import consumer goods in the name of capital machinery in an operation that cut through duty evasion, money laundering and fraud. Using fake documents and addresses, consumer goods worth Tk 1,040 crore were allegedly brought into the country from China, according to the Customs Intelligence and Investigation Directorate.
Govt.'s securities auctions not to be held this month
Bangladesh government has suspended fresh borrowing from the banking system through cancelling upcoming six auctions of its securities for this month. The government has taken the latest move aiming to ensure proper cash management, according to officials.
Bangladesh's bankers concern over auctions cancellation
Bangladesh's bankers have expressed concern over the government's decision on cancellation of its securities auctions for this month. They also said that the government's latest decision on auction cancellation may push up the amount of excess liquidity with the banks further.
Govt probes institutional investors buying savings certificates
The government is investigating why a large number of institutional investors invested a huge amount of money in the savings instruments ignoring relevant law, officials say. The Department of National Savings has estimated that more than 40% investment in the sector was made by 16 institutional investors. A Finance Division official said that a committee was looking into the matter.
Bangladesh's stocks break four-week gaining spell
Bangladesh's faced moderate correction last week that ended on Thursday, snapping a four-week winning streak, as investors booked profit on quick-gaining stocks. The week featured five trading sessions as usual. Of them, three sessions closed lower while two faced correction.
BB rejects Sonali Bank plea for taking Tk 62cr fresh capital to its India op
Bangladesh Bank has rejected a Sonali Bank plea to inject Tk 62.50 crore as fresh capital into its India operation so that the foreign branches of the bank could not disburse large amount of loan to any single client or corporate group. Sonali Bank has been operating its business through two branches – at Siliguri and Kolkata – in India where only four top borrowers are now holding 80.40 per cent of total defaulted loans, according to a BB report.
Port congestion irks businesses
Business leaders yesterday expressed resentment at the prevailing vessel congestion at the Chittagong port as it is hurting trade as well as the economy. They called for immediate measures to purchase equipment, build new jetties and sort out the shortage of workforce at the Chittagong Customs House to improve the situation. They shared the views at a meeting organised by the Customs House in the port city.
Reliance sets action plan for govt
Indian conglomerate Reliance has set a time-bound action plan for the government to expedite signing of unsolicited contracts with it for import of liquefied natural gas and installation of, and electricity supply from, a 750MW power plant in Bangladesh. In a letter on July 16, Reliance's senior vice-president Sameer Kumar Gupta requested state minister for power, energy and mineral resources Nasrul Hamid to ensure the completion of five specific tasks by July 31.
BBN/SSR/AD