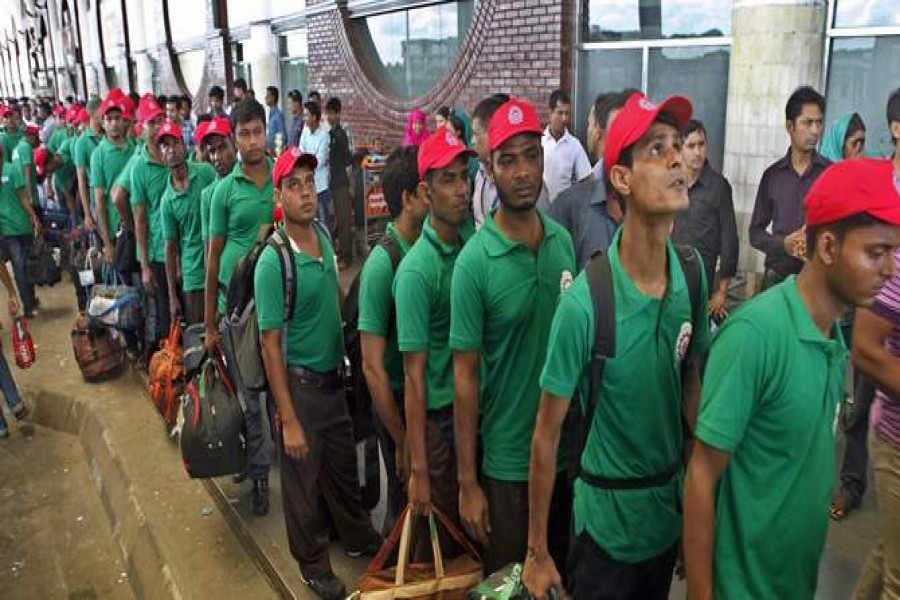 Dhaka, Bangladesh (BBN) – The BBN (Bangladesh Business News) has prepared the morning business round up compiling reports, published by different newspapers and news portals in Bangladesh.
UAE poised to reopen labour mkt
The United Arab Emirates, UAE, is set to reopen its labour market for Bangladeshis shortly after an eight-year embargo, according to the country's envoy to the Gulf country. Muhammad Imran, Bangladesh's ambassador to the UAE, said a joint technical group would be ironing out "procedural issues," before start of the process afresh, the Arab News reported on Saturday.
Govt now pushing for rice exports
The government will provide 15 per cent cash subsidy to rice exporters for the first time in the country's history with the view to encouraging shipment of the surplus grain. Millers, who process rice from locally grown paddy, will be eligible for the cash subsidy on their earnings from export, according to a Bangladesh Bank notice yesterday.
Banks asked to ensure tax collection from credit cardholders
The central bank of Bangladesh has asked the authorised dealer (AD) banks to properly ensure tax collection while their customers are making payments for importing goods or services using international credit cards. The AD banks will have to ensure that such card-holders have duly received their goods or services from overseas, according to officials.
Customs seek human body scanners for Dhaka airport
The Dhaka Customs House has requested the National Board of Revenue to provide human body scanners and other non-intrusive inspection equipment for the Hazrat Shahjalal International Airport to strengthen security, expedite movement of air passengers and check smuggling, duty evasion and any possible sabotage.
Weekly Review: stocks drop as poor earnings declared
Bangladesh's stocks slipped into red in the outgoing week as investors sell-offs shares amid the lower-than-expected earnings declared by large-cap companies. Week-on-week, DSEX, the prime index of the Dhaka Stock Exchange (DSE), went down by 44.24 points or 0.98 per cent to settle at 4,469, after adding 364 points in the week before.
India relaxes fiscal deficit, cuts taxes to spur growth
India relaxed its fiscal deficit target Saturday, raising spending and slashing taxes as it seeks to attract foreign investment and increase consumption in the wake of a prolonged economic slowdown. Finance Minister Nirmala Sitharaman announced the changes as part of the country's annual budget in parliament, a day after official data showed that Asia's third-largest economy grew 5% last year, its slowest expansion since the 2008 global financial crisis.
One-sixth of factories fix flaws, finds Accord
Only 273 garment factories out of 1,600 inspected by the western retailers' platform, Accord, have managed to fix the safety hazards found in initial inspection. The Accord on Fire and Building Safety in Bangladesh and the Alliance for Bangladesh Worker Safety sprang to life close on the heels of Rana Plaza building collapse that killed more than 1,100 workers in April 2013.
'We need a lot of resources, but without a lot of conditions'
Bangladesh wants more assistance from the development partners for implementing its eighth five-year plan that begins from next fiscal year with the target of creating 1.05 crore jobs by 2025. "We need a lot of resources, but without a lot of conditions," said Foreign Minister AK Abdul Momen at the closing ceremony of the two-day Bangladesh Development Forum (BDF), a biennial gathering of development partners and government policymakers.
BBN/SSR/AD