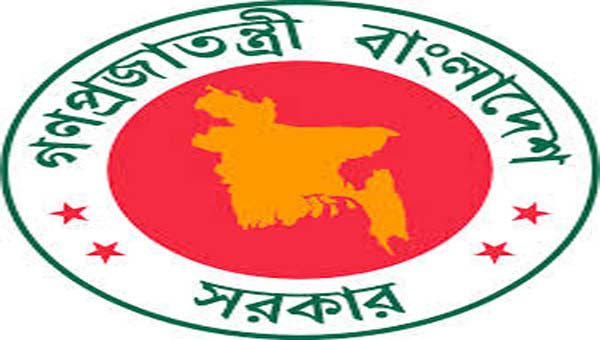 Dhaka, Bangladesh (BBN) – The BBN (Bangladesh Business News) has prepared the morning business round up compiling reports, published by different newspapers and news portals in Bangladesh.
Govt's insatiable appetite for bank funds
Poor revenue collection has forced the government to exceed its annual borrowing limit from banking sources seven and half a months into the fiscal year, creating a probable credit crunch for the private sector. The government has set a borrowing limit of Tk 47,364 crore for fiscal 2019-20, but as of February 16 it has taken Tk 52,372 crore, which is a fresh record for a single year.
Govt to review yield rate of postal savings scheme
Finance Minister AHM Mustafa Kamal said on Wednesday he will reconsider the yield rates of postal savings scheme, which were halved last Thursday. "I will look into it," he told reporters after a meeting of the cabinet committee on public procurement at Bangladesh secretariat.
Achieving SDGs: Bangladesh lags behind most S Asian countries
Quite unlike the Millennium Development Goals, Bangladesh's progress in the Sustainable Development Goals has been as per the expectation so far. Ranked 116th, Bangladesh is lagging behind all the South Asian countries except Afghanistan and Pakistan, according to the Sustainable Development Goals Report-2019, released by the United Nations (UN) recently.
BB redistributes portfolios of deputy governors
The central bank of Bangladesh has redistributed portfolios of its deputy governors following a protest staged by some employees on its premises on Wednesday morning. The responsibility of Human Resources Department-1 & 2 has now been given to Deputy Governor SM Moniruzzaman who replaced Ahmed Jamal, according to an official order issued by the Bangladesh Bank (BB).
Bangladesh's stocks back to green after single-day break
Bangladesh's stocks returned to the green on Wednesday, after a single-day break, as investors showed their buying binge on sector-wise shares. DSEX, the prime index of the Dhaka Stock Exchange (DSE), settled at 4758, advancing 17.60 points or 0.37 percent after losing 27.73 points in the previous day.
GP offers Tk 100cr to continue talks, BTRC rejects
The Bangladesh Telecommunication Regulatory Commission on Wednesday declined to receive Tk 100 crore offered by Grameenphone as initial payment out of Tk 12,579.95 crore in BTRC audit claim. GP officials said that that the operator proposed paying the amount as part of its intention to reinstate discussion to settle the dispute.
BGMEA seeks policy steps to face challenges
Stakeholders in the country's apparel sector, which is largely dependent on China for supply of garment raw materials, have sought precautionary policy measures and other facilities to help face the challenges stemming from coronavirus outbreak. The industry people feared that the public health crisis in China would cause delays in arrival of raw materials, late shipment and delivery and cash flow crisis, sources said.
TCB to procure 55,000 tonnes of sugar, soybean oil for Ramadan
The government will purchase 25,000 tonnes of sugar and 30,000 tonnes of soybean oil from the local market to meet the growing demand of the commodities during Ramadan. The state-owned Trading Corporation of Bangladesh will procure sugar from City Sugar Industries at Tk 61.25 a kg and soybean oil from Super Oil Refinery Ltd and Bashundhara Fortified Soybean Oil.
BBN/SSR/AD