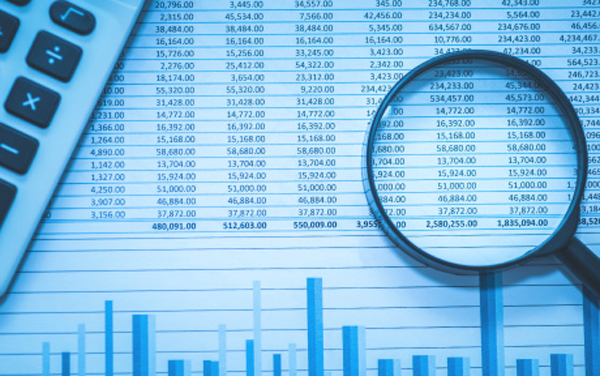 Dhaka, Bangladesh (BBN) – The BBN (Bangladesh Business News) has prepared the morning business round up compiling reports, published by different newspapers and news portals in Bangladesh.
Shocks await banks next year. Should they begin preparations now?
Many businesses are now living on a knife edge, and it is widely expected that the pandemic will leave a lasting legacy of bankruptcies and redundancies. Common sense would dictate that banks would be doing the groundwork such that when the catastrophe takes place, they would not be dragged six feet under along the way.
July wage growth drops to 5.82pc
Wage growth in July dropped to 5.82 per cent from 5.90 per cent in June as a result of declining wages in all three sectors — agriculture, industry and services— due to the fallout of coronavirus outbreak in the country. Monthly wage of low-paid skilled and unskilled labour engaged in agriculture, industry and services dropped in the month, according to the Bangladesh Bureau of Statistics data.
Saving costs: Banks moving to cyberspace from brick and mortar
Covid-19 has pushed the banking sector into a rapid transformation from brick and mortar services to cyberspace service as banks have put all their efforts into tightening operational costs and expanding alternative delivery channels to regain profitability. In the first half of the current year, most banks experienced a sharp decline in their operating profit which is assumed to continue in the second half of the year.
Apple tops $2 trillion in market value
Apple Inc became the first publicly listed US company with a $2 trillion stock market value on Wednesday, as Wall Street investors put aside challenges to its iPhone ecosystem in favor of bets it will only prosper more in the post-coronavirus world. Shares in the company have surged since blowout quarterly results in July that saw the iPhone maker eclipse Saudi Aramco as the world's most valuable listed company, up about 57% in value so far in 2020.
Bangladesh's stocks rebound strongly amid renewed optimism
Bangladesh's stocks rebounded strongly on Wednesday as investors went on a buying spree on large-cap issues riding on a number of regulatory bold steps to restore discipline in the market. The market opened on a flying note and the key index soared more than 124 points within the first hour of trading. But late hours profit-taking sell-offs eroded some early gains.
Most large corporate taxpayers project dismal business in FY21
Most of the large corporate taxpayers have projected a dismal business prospect and lower growth in value-added tax payment in the current fiscal year 2020-2021 due to the COVID‑19 fallout and the consequent slowdown in economic activities. The big firms have recently expressed their apprehension over the possible drop in sales and tax payment in FY21 although the economy has already reopened after a complete shutdown or slowdown in economic activities in the last quarter of FY20.
Floods destroy crops worth over Tk.13b
The consecutive floods this year have caused damage to crops having market value of Tk13.23 billion in 37 districts of the country. Crops on 0.159 million hectares of land were totally damaged by the floods that first started on June 25 last. A total of 1.27 million farmers have suffered financially as standing Aus, Aman, vegetables, jute and other crops were destroyed by the floods, agriculture minister Dr Mohammad Abdur Razzaque told a press briefing on Wednesday. Ministry of Agriculture (MoA) organised the briefing.
Beacon Pharma sets up dedicated antibiotic plant for Tk 250cr
Beacon Pharmaceuticals is set to inaugurate a new facility today to manufacture antibiotics exclusively — a venture that is likely to fetch the company Tk 100 crore in export receipts a year. The plant, which sits on 3 acres of land in Bhaluka upazila of Mymensingh district, cost Tk 250 crore and was set up in compliance to Good Manufacturing Practice Regulations promulgated by the US Food and Drug Administration.
BBN/SSR/AD