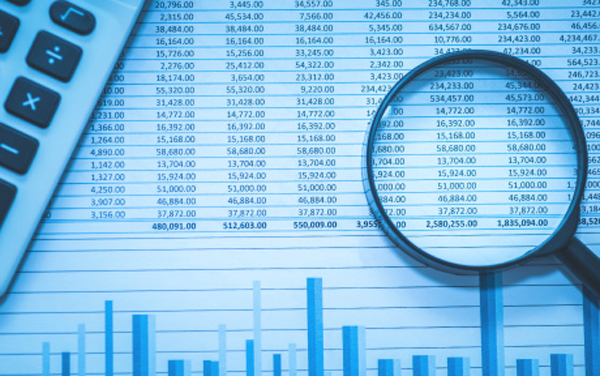 Dhaka, Bangladesh (BBN) – The BBN (Bangladesh Business News) has prepared the morning business round up compiling reports, published by different newspapers and news portals in Bangladesh.
One-third of NBFIs in dire straits
Financial health of at least one-third of Non-Bank Financial Institutions (NBFIs) is alarming, thanks largely to Bangladesh Bank's oversight failure, lack of management accountability and regulatory actions. The regulatory lapses paved the way for imprudent lending by the NBFIs, which are now shouldering a huge accumulation of bad loan coupled with a tendency of becoming defaulters against bank credits and fall in deposit mobilization, it is learnt.
Credit growth unlikely to rise
Private sector credit growth, which fell to a six-year low of 11.3 percent last fiscal year, is unlikely to rise in the coming months owing to a liquidity crisis, rising bad loans and the growing incidents of money laundering, analysts said. Besides, businesspeople are also facing barriers to taking up investment plans or expanding existing units because of a lack of electricity supply, bureaucratic red-tape and corruption, they said.
5pc source tax for savings tools up to Tk 0.5m: Kamal
Finance Minister AHM Mustafa Kamal said on Monday that five per cent tax at source would be applicable to all types of savings certificates, including family savings certificates, up to Taka 0.5 million investment to facilitate the small savers and pensioners, reports BSS. "We'll take tax at source at 5 per cent rate against all types of savings certificates including family savings certificates up to Taka 0.5 million and an SRO will be issued soon in this regard making it effective from July 1, 2019," he said.
Share market revamping: 27 firms to get BDT 860m soon
At least 27 share market related entities will get nearly BDT 860 million from capital market refinancing scheme by the end of this week. The decision was taken at a meeting of the scheme monitoring committee, held at the ICB headquarters in Dhaka on Monday with its convener Saifur Rahman in the chair.
Stocks edge higher ahead of monetary policy
Stocks closed higher on Monday as some investors remained active in making bets ahead of the announcement of the monetary policy statement. Market analysts said some institutional investors continued to buy shares while some others realigned their portfolios in view of the ongoing earnings declarations.
Pharma ingredient makers demand more tax benefits
Bangladesh API and Intermediaries Manufacturers Association has demanded more tax benefits in line with a cabinet decision and the National Active Pharmaceutical Ingredients (API) and Laboratory Reagents Production and Export Policy for the sector. The trade body made the plea to the Prime Minister's Office saying that there were inconsistencies in the tax scheme offered by the National Board of Revenue with the decision of the cabinet in this regard.
IDCOL seeks $166m loan to make textile sector energy efficient
IDCOL will be seeking $100 million in loans from the Green Climate Fund (GCF), secure a further $66 million through borrower co-financing to finance energy efficiency initiatives in the Bangladeshi textile sector. The Infrastructure Development Company Limited (IDCOL) is one of the two local direct access accredited entities empowered to handle GCF money.
Powdered milk imports soar on rising demand
Powdered milk imports are spiralling on the back of increased demand from a section of consumers on health concerns related to locally produced liquid milk and higher use by sweetmeat, confectionery and ice cream makers, said industry operators yesterday. In the first five months of the year, milk and cream imports rose 23 percent year-on-year to 75,881 tonnes, according to data from the Bangladesh Bureau of Statistics (BBS).
BBN/SSR/AD