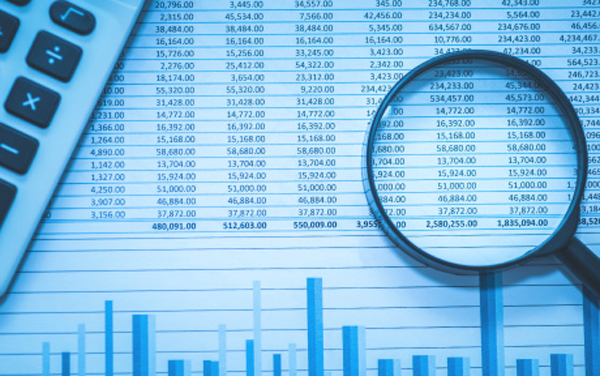 Dhaka, Bangladesh (BBN) – The BBN (Bangladesh Business News) has prepared the morning business round up compiling reports, published by different newspapers and news portals in Bangladesh.
Govt okays $85m costly China loan
The government is taking a hard-term loan amounting to US$ 85 million from China for purchasing railway coaches. The Standing Committee on Non-concessional Loan, headed by Finance Minister A H M Mustafa Kamal, approved the Chinese supplier's credit at its meeting in Dhaka on Monday.
Govt. bank borrowing set to jump in December
The amount of bank borrowing is set to jump in December as the government will have to pay BDT 110 billion against maturities of its securities particularly 91-day and 182-day treasury bills (T-bills). The ongoing higher bank borrowing tend of the government is expected to continue in November, according to officials.
Exports to India may double in 3yrs if trade potential utilized
Bangladesh will be able to double its export to India in three years if the former can utilise its trade potential in the northeastern Indian states, according to the India-Bangladesh Chamber of Commerce and Industry (IBCCI). Bangladesh's export to India crossed $1 billion in the last fiscal year against imports of $10.5 billion, tilting the balance of the bilateral trade in favour of India.
Getting listed with stock market
The Insurance Development and Regulatory Authority (IDRA) on Monday asked 27 insurers to submit their plans by November 15 on getting listed with the country's stock exchanges as per the direction of the finance ministry. On September 15, Finance Minister AHM Mustafa Kamal asked non-listed insurance companies to be listed with the county's stock exchanges by December this year.
Bangladesh's stocks see another setback on Monday
Bangladesh's stocks witnessed yet another setback on Monday as investors dumped their holdings to prevent further losses. DSEX, the prime index of Dhaka Stock Exchange (DSE), slumped 53.42 points or 1.12 per cent to settle at 4,699—the lowest level since November 17, 2016.
Business confidence rises in H2 but feared to fall in next half
Confidence of the country's businesses is expected to improve slightly in the second half of the year 2019 compared with that in the same period of 2018 due mainly to improvement in employment situation, licence and permit, telecommunication, electricity and gas supply and improvement in finance from other sources except the banking sector, according to a survey.
2nd consignment of coal arrives
The Bangladesh-China Power Company Ltd (BCPCL) received second consignment of around 20,000 tonnes coal as Malta's vessel Erne Olden Dorff reached Payra jetty on Monday. Unloading from the vessel initiated immediately after its arrival, BCPCL managing director AM Khurshedul Alam told the FE.
VAT cut likely for power plants' coal import
The National Board of Revenue is likely to cut value added tax on the import of coal for power plants to 5 percent from present 15 percent in order to facilitate electricity generation at reduced costs, said a senior official yesterday. "We expect to issue a gazette in this regard soon," said the official, seeking to remain unnamed as he is not authorised to talk to the press.
BBN/SSR/AD