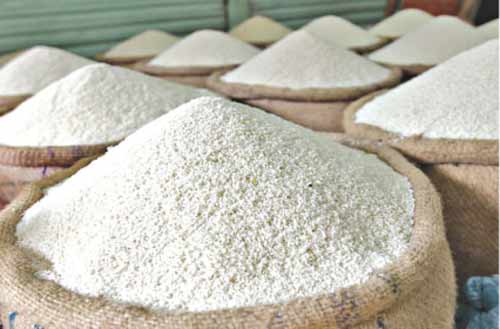 Dhaka, Bangladesh (BBN) – The BBN (Bangladesh Business News) has prepared the morning business round up compiling reports, published by different newspapers and news portals in Bangladesh.
Rice gets pricier
After soaring prices of onions, consumers now have to deal with rice prices creeping up over the last few weeks. The rising rice prices question the claims of surplus by millers and their demand for cash incentives to export the grain to invigorate the paddy market and save the farmers from losses.
Govt to waive airport bills on onion import
The government has moved to waive various airport-related charges to help lower the import cost of much-talked-about onion, whose price has recently mounted amid short supply. The Ministry of Commerce (MoC) has taken the step following a meeting with the importers and the agencies concerned on Sunday evening, officials said.
Demand for T-bills, bonds may rise soon
Demand for the government securities is set to rise as the non-life insurance companies have to invest at least 7.5 per cent of their assets in the securities. The Insurance Development and Regulatory Authority (IDRA) issued a new regulation having these mandatory provisions for non-life insurance companies in order to secure investment return of the policyholders.
Farmers deposit only Tk 338cr in 9 years
Deposits in farmers' bank accounts reached only Tk 338.02 crore after nine years of the introduction of a policy that allows farmers to open bank account with an initial deposit of just Tk 10. According to a Bangladesh Bank's quarterly report released on Monday, farmers' deposits in banks were Tk 318.63 crore as of June 30, 2019, which increased to Tk 338.2 crore on September 30, 2019.
Stocks gain slightly on recovery expectation
Stocks gained slightly for the second day on Monday as a section of investors continued with bargain hunting in anticipation of a quick market recovery while many others remained cautious. DSEX, the key index of Dhaka Stock Exchange, inched up by 0.09 per cent, or 4.62 points, to close at 4,722.01 points on Monday after gaining 7.08 points in the previous session.
FRB NY to give BB technical support
The Federal Reserve Bank (FRB) of New York has expressed willingness to provide technical assistances to the Bangladesh Bank (BB) for mitigating its operational risks. A four-member delegation, led by Michael Schetzel – head of international affairs and strategy of the FRB NY, gave the assurance during meetings with the central bank officials in the capital on Monday.
Tax collection dismal for sluggish domestic VAT
Tax collection growth slowed in the first quarter of the fiscal year due to a decline in the flow of value-added tax (VAT) from domestic economic activities and decline in import tariff, according to data released by the National Board of Revenue (NBR). Overall, revenue collection grew 2.62 percent year-on-year to Tk 47,388 crore between the months of July and September thanks to an 11 percent growth in income tax receipts during the period.
10 countries major destinations for Bangladeshi illicit money, says Govt report
Government agencies have identified top 10 countries where tainted money is siphoned from Bangladesh. As per a government report, the money finds safe haven in the USA, the UK, Canada, Australia, Singapore, Hong Kong, the UAE, Malaysia, Cayman Islands and British Virgin Islands. The report styled "National Strategy for Prevention of Money Laundering and Combating Financing of Terrorism 2019-2021" was formally launched at a hotel in the capital on Sunday.
BBN/SSR/AD