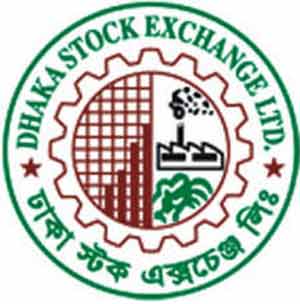 Dhaka, Bangladesh (BBN) – The BBN (Bangladesh Business News) has prepared the morning business round up compiling reports, published by different newspapers and news portals in Bangladesh.
DSE key index dips below 4,500-mark further
The key index of Bangladesh's prime bourse tumbled to a fresh 41-month low on Sunday as worried investors continued their selling binge amid growing concern over the country's overall economy. DSEX, the prime index of the Dhaka Stock Exchange, lost 15.95 points or 0.35 per cent to settle at 4,498. It was the lowest level of DSEX in more than 41 months since July 10, 2016, when DSEX was 4,495.
E-commerce sales to reach $3b in 4 years
Bangladesh's e-commerce market stands at $1.6 billion currently and will double to $3 billion by 2023 on the back of a digital foundation laid down by the government and a young and tech-savvy population, a German research firm said recently. In terms of e-commerce revenue, Bangladesh is ranked 46th in the global ranking, according to Statista, the online portal for statistics that makes available data collected by market and opinion research institutes and that derived from the economic sector and official statistics.
Government mulling partnership with China firm for financial sector development
The government is planning to form a strategic partnership with Chinese firm Kingdom Engine International to transform the services in the financial and smart urbanisation sectors. Kingdom Engine International chief executive officer Leagan Ling met state minister for information communication and technology Zunaid Ahmed Palak at his ICT Division office to discuss the issues, said a media release on Sunday.
10 killed in Bangladesh fan factory fire
At least 10 people were killed in a fire incident at a fan factory in Gazipur district of Bangladesh Sunday evening. The fire started on the second floor of the three-storey factory of Luxury Fan in Kashorita area in the district around 5:30pm (local time) on Sunday, according to the Fire Service and Civil Defence.
NEW INVESTMENT RULES: Life insurers' deposits with NBFI curtailed
The Insurance Development and Regulatory Authority (IDRA) has recently come up with a set of new investment rules for life insurance companies in a bid to minimise risks and ensure safety of policyholders' money. The prime one is a reduction in the amount of asset a life insurance provider can keep in a non-bank financial institution (NBFI). It has been limited to 10 percent, which might deepen the ongoing liquidity crisis of the lenders.
NBR asks 921 MNCs to furnish business info, int'l transactions
The Transfer Pricing Cell of the National Board of Revenue has sought detailed information regarding business profiles and related activities from 921 multinational companies to scrutinise their international transactions for finding out whether if they evaded taxes. Most of the MNCs, including branches and liaison and representative offices of MNCs operating in the country, do not file statements of international transactions (SIT) with their income tax returns as per the law.
A business across watery track
Ferrying people and goods from one place to another in this land of rivers is as old as the country itself but what is worth noting is that the business centring this activity still keeps growing even in this age of revolutionary development in road and air communications.
BBN/SSR/AD