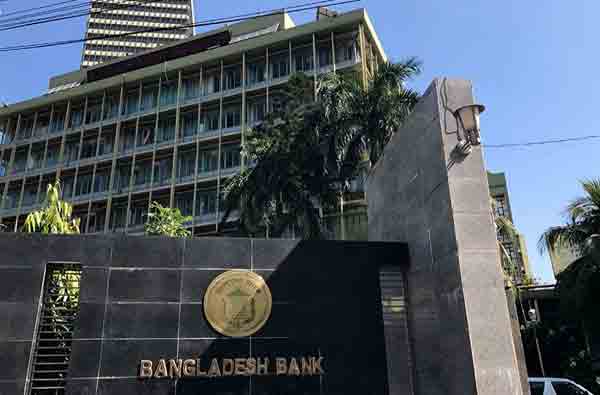 Dhaka, Bangladesh (BBN) – The BBN (Bangladesh Business News) has prepared the morning business round up compiling reports, published by different newspapers and news portals in Bangladesh.
BB asks banks, NBFIs to execute with top priority
The central bank has asked the bank and non-bank lenders to properly implement the stimulus package for cottage, micro, small and medium enterprises (CMSMEs) by giving top priority – in order to help expedite recovery of the pandemic-hit economy. The instruction was given in an online meeting with the top executives of 15 banks and four non-banking financial institutions (NBFIs) on Monday, with Bangladesh Bank (BB) Governor Fazle Kabir in the chair, officials said.
Banks dive into Treasury bills, bonds as interest income falls
Listed banks increased their investment in government and corporate bonds, securities and stocks in the second quarter of 2020 to offset the loss in interest income caused by the ceiling on lending rates. Their investment in bonds and other securities rose 8.84 per cent to Tk 314,747 crore as on 30 June. Investment income surged Tk 842 core, or 49 per cent, to Tk 2,546 crore in the quarter.
Banks' electronic money transfer falls 35pc in June
Interbank electronic money transfer in the country declined by 35.49 per cent in June this year as people began returning to their normal lives despite the high infection rate of the deadly virus.
As per the Bangladesh Bank data, electronic money transfer through its network, known as the Bangladesh Electronic Fund Transfer Network, fell to Tk 28,927.44 crore in June against Tk 44,842.80 crore in the previous month.
DSE board members to meet BB governor today
A four-member delegation of the board of directors of the Dhaka Stock Exchange (DSE) Limited is scheduled to meet with Bangladesh Bank (BB) Governor Fazle Kabir today (Tuesday) afternoon to review the overall market situation. Different issues including trading of the government securities at the DSE are expected to discuss at the meeting, officials said.
Bangladesh's stocks break three-day rally on profit booking
Bangladesh's stocks broke the three-day sharp rally on Monday as risk-averse investors went for short-term profit booking on sector-specific shares. DSEX, the prime index of the Dhaka Stock Exchange, went down by 1.53 per cent or 74.44 points to settle at 4,785, after soaring 326 points in the past three consecutive sessions.
Only high-priority projects this fiscal year
The government has directed ministries and divisions to pick high-priority projects from the list of the unapproved schemes in the annual development programme as development work has been hamstrung by revenue shortage caused by the coronavirus pandemic.
Looking for export boost riding on trade deals
Bangladesh first struck a bilateral trade deal with Russia, then Soviet Union, within two months of its independence in 1971. Many years down the line, in 2017, both countries formed an intergovernmental commission intending to forge trade and economic cooperation.
High net worth investors lift mkt
Active participation of high net worth individuals has given boost to the capital market in recent days, according to market insiders and experts. Other factors such as lower returns on the money market, lucrative price level of listed securities and strong regulatory actions against wrongdoers also helped buoy the market.
BBN/SSR/AD