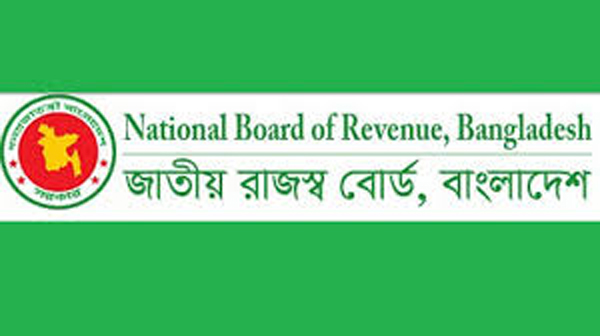 Dhaka, Bangladesh (BBN) – The BBN (Bangladesh Business News) has prepared the morning business round up compiling reports, published by different newspapers and news portals in Bangladesh.
Govt revenue receipts far off its lofty target
Government revenue receipts remain far off an 'ambitious' target set for the current financial year (FY) as the collection in July-November period missed the mark by Tk 95 billion. By official count, the tax-revenue collection in the first five months of the current fiscal year (FY), 2017-18, however, marked a 17 percent growth over that of the corresponding period of the last FY.
BB starts blocking funds from errant banks' accounts
The central bank of Bangladesh has started blocking funds from the banks' current accounts for not complying with the advance-deposit ratio (ADR) rules properly, officials said. Under the latest moves, the country's central bank has already blocked BDT 760 million from the accounts of two third-generation private commercial banks (PCBs).
Bacchu must face quizzing
The Anti-Corruption Commission has rejected the petition of former BASIC Bank chairman Sheikh Abdul Hye Bacchu for delaying his interrogation on health grounds after talking to the hospital concerned. The commission will take legal steps against Bacchu if he continued to skip interrogation, said an ACC high up wishing not to be named.
Textile millers want to import furnace oil without duty amid gas shortage
Textile factory owners want to import high-speed furnace oil with exemption of all duties and taxes to run their captive power generation units which they say are suffering from a severe shortage of gas supplies. Bangladesh Textile Mills Association in a letter last month sought government approval for allowing them to import the fuel oil.
Settle USSD charge issue soon, Joy asks BTRC
Prime minister's ICT adviser Sajeeb Wazed Joy has asked the Bangladesh Telecommunication Regulatory Commission to settle issue of Unstructured Supplementary Service Data charge of mobile network operators' on mobile financial services as soon as possible. Joy gave the instruction at a meeting held in the second week of December on setting the charges for USSD in presence of BTRC and Bangladesh Bank officials.
Biman plans to buy three 80-seater aircraft
Biman Bangladesh Airlines is set to buy three 80-seater aircraft from Canada for $22.42 million each under a government-to-government arrangement. The aircraft, which are fuel-efficient and cost-effective, will be used on seven domestic routes and three regional ones: Kolkata, Yangon and Kathmandu.
Foreign aid inflow jumps by 91pc in five months
Bangladesh received US$1.72 billion worth of foreign aid in July-November period this fiscal year (FY2017-18). The disbursements of the concessional medium- and long-term (MLT) assistance were 91 per cent higher than $903.18 million registered in the corresponding period of last FY (2016-17), according to provisional data released Monday.
Alif Manufacturing's rights offer gets green light
Bangladesh securities' regulator has approved the proposal of rights shares to be issued by Alif Manufacturing Company which was formerly known as CMC Kamal Textile Mills. The approval came at a meeting held at its office in the capital on Tuesday, officials said. As per the Bangladesh Securities and Exchange Commission (BSEC) approval, Alif Manufacturing Company will issue one rights share against one existing share.
BBN/SSR/AD