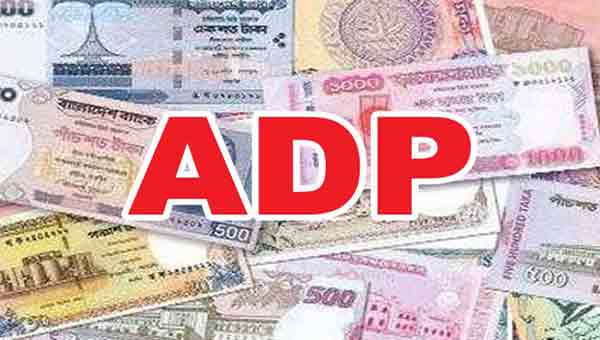 Dhaka, Bangladesh (BBN) – The BBN (Bangladesh Business News) has prepared the morning business round up compiling reports, published by different newspapers and news portals in Bangladesh.
ADP spending rises slightly in 11 months
The implementation rate of the revised annual development programme was recorded at 67.97 per cent in the first 11 months of the outgoing fiscal year 2018-2019, which is 5.16 percentage points more from 62.81 per cent of the same months of previous FY 2017-2018.
Advance tax on imports to raise cost of business
The introduction of 5 percent advance tax (AT) on imports from next fiscal year will push up operational costs of businesses, particularly for domestic market-oriented industries, said entrepreneurs.
Biggest revenue target 'challenging' on exemptions
Achieving the 'biggest' revenue target would be a challenging task with so many tax exemptions proposed in the budget, the revenue board chief said on Tuesday. He said a Tk 3.25-trillion revenue target has been proposed for fiscal year 2019-20 against their projection of around Tk 2.50 trillion in the budget.
Bangladesh's Inflation up in May further
Bangladesh's inflation as measured by consumers' price index (CPI) increased further in May because of rise in prices of non-food items. The inflation rose to 5.63 per cent in May 2019 from 5. 58 per cent a month before on point-to-point basis, according to the Bangladesh Bureau of Statistics (BBS) data, released on Tuesday.
Bangladesh moves to make Islamic bond popular
The central bank of Bangladesh has taken steps to make Islamic bonds popular by enhancing the volume of Islamic Bond Fund and creating scopes of the bonds' multiple uses. As part of the moves, a 10-member working committee has already been formed to submit recommendations in this connection, according to officials.
Stocks gain after two-day slump
Stocks rebounded on Tuesday, snapping a two-day decline, as signs of a move to review budgetary measures regarding the capital market rekindled investors' sentiment. After losing nearly 100 points in the past two straight sessions, the prime index of the Dhaka Stock Exchange (DSE), the DSEX, settled 24.94 points higher at 5,400.
Budget measures undermine vision of Digital Bangladesh
The government has two and a half years to attain its vision of Digital Bangladesh by 2021, and by the time it took a number of initiatives and spent a lot to realize its dream of providing services online, moving towards cashless economy and introducing digital payment gateway.
Tax measures to boost local industries: PwC
The finance minister has proposed a number of tax measures in his budget that will help local industries grow, according to a PricewaterhouseCoopers (PwC) analysis.
BBN/SSR/AD