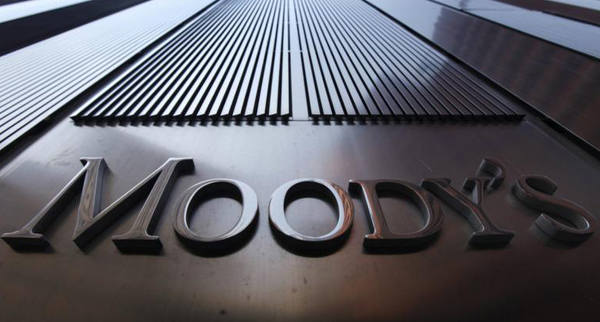 Dhaka, Bangladesh (BBN) – The BBN (Bangladesh Business News) has prepared the morning business round up compiling reports, published by different newspapers and news portals in Bangladesh.
Moody's sees minimal impact of China virus outbreak on Bangladesh growth
Global rating agency Moody's Investors Service on Tuesday said that the impact of China's economic slowdown due to the coronavirus outbreak on Bangladesh economic growth would be minimal. But, it warned that the supply chain disruption due to virus outbreak would have a significant repercussion for intra-regional trade in Asia Pacific including Bangladesh.
High hope comes crashing down
The hope was high, almost touching the sky, when in 2019 Bangladesh moved eight notches up on the ease of doing business index. Everybody expected that foreign direct investment (FDI), especially those shifting from China, would pour in because of the congenial atmosphere here.
Banks' provisioning shortfall falls by 18.13% in Q4
The provisioning shortfall against loans, particularly ones, in the country's banking system has dropped by 18.13 per cent in the fourth quarter of 2019 on the back of lower growth in default loans. The overall shortfall came down to BDT 66.55 billion as on December 31 of the last calendar year from BDT 81.29 billion three months ago.
No end to GP and NBR's disputes
Grameenphone has been refraining from paying value-added tax (VAT) on rentals of Bangladesh Railways' optical fibre since March 2018 as it is not being furnished with invoice by the revenue administration as stipulated by the laws. The amount of unpaid VAT by Grameenphone is Tk 20 crore and the due amount is only increasing over time, according to a letter from BR to the National Board of Revenue in October last year.
Bangladesh's stock turnover exceeds BDT 10b
Bangladesh's stock turnover crossed BDT 10 billion-mark and amounted to BDT 10.21 billion on the country's premier bourse, climbing further by 4.61 percent over previous day's mark of BDT 9.76 billion. It was the biggest single-day transaction in more than one-year since January 31, 2019, when the turnover totaled a record BDT 10.24 billion.
Dhaka-Kathmandu task force to boost bilateral trade
Bangladesh and Nepal have decided to form a task force to promote bilateral trade and investment between the two countries. Visiting Nepalese Foreign Minister Pradeep Kumar Gyawali disclosed this on Tuesday while talking to reporters after a bilateral meeting between the two countries held in the state guesthouse Meghna.
Agent banking: the bright spot in lending landscape
Agent banking, which takes banking services to the unbanked people, is going from strength to strength, with both deposit collection and loan disbursement on the rise. Lenders earlier kept their core focus on collecting deposits from clients through the new banking wing but they have given the same importance to loan disbursement and inward remittance.
BSEC okays 6 persons for DSE independent director
The Bangladesh Securities and Exchange Commission on Tuesday approved six persons as independent directors for the Dhaka Stock Exchange for the next three-year term. The DSE had submitted a list of 18 persons in the BSEC for choosing six from them as the bourse's independent directors by the stock market regulator.
BBN/SSR/AD