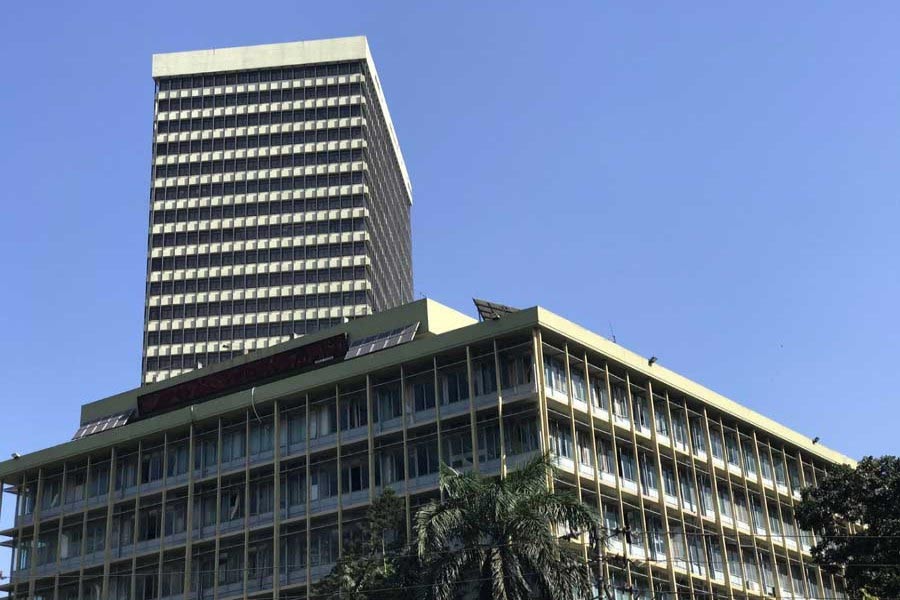 Dhaka, Bangladesh (BBN) – The BBN (Bangladesh Business News) has prepared the morning business round up compiling reports, published by different newspapers and news portals in Bangladesh.
BB's helping hand towards cottage, micro and small firms
Bangladesh Bank yesterday relaxed loan classification and provisioning for the cottage, micro and small businesses under the small and medium enterprise (SME) sector as part of its efforts to revive the economy. From now on, continuous, demand and term loans of the three arenas will be considered to be of the substandard category under the classified loans if the borrowers fail to pay back the fund within a timeframe of six months to less than 18 months.
FY '20 revenue rises by Tk 30b on fresh data
The revenue board has managed to collect Tk 30 billion more for the public exchequer in the last fiscal year, reducing the extent of shortfall it suffered due to the COVID-19 pandemic. The National Board of Revenue (NBR) has collected Tk 2.18 trillion against its revised target of Tk 3.0 trillion for FY 2019-20, according to data released on Monday.
Economists warn of severe impact of second COVID-19 wave
Economists on Tuesday said that the government should remain alert over the possible second wave of coronavirus infection as the consequences of the second wave of the outbreak would be severe on life, livelihood and economy. At a virtual dialogue, they also said that the country's economic recovery would slow down in absence of reforms in several areas including revenue administration and financial system.
BB allows foreign firms to avail domestic loans
Bangladesh Bank has relaxed its policy for the foreign owned and controlled companies, which are operating in the country, allowing banks and non-bank financial institutions (NBFIs) to issue credit to the entities in local currency against foreign guarantees. "Given the ongoing situation due to the Covid-19 pandemic, it has been decided that banks and NBFIs may extend admissible taka finance to resident companies irrespective of ownership or controlling status against overseas guarantees in the form of bank guarantees and standby letters of credit (LCs)," as per a central bank circular issued on Tuesday.
Bangladesh's stocks post modest gain
Bangladesh's stocks posted a marginal gain for the second straight session on Tuesday as bargain hunters continued to show their appetite on major sectors' issues at the lowest possible prices. The market opened on positive note and remained upbeat throughout the session amid ongoing virus scare and amid floor price mechanism.
Banks asked to open separate window for govt bills, bonds
The Bangladesh Bank on Tuesday asked all the scheduled banks and non-bank financial institutions to open a separate window within three months to facilitate transaction of treasury bills and bonds. The central bank initiative came at a time when the government has been borrowing heavily from the banking system against treasury bills and bonds to meet the budget deficit.
The future of lending is here. And it is thanks to City Bank and bKash.
City Bank and bKash are possibly on to revolutionising the lending landscape in Bangladesh after the two yesterday announced rolling out digital lending on a pilot basis. A select group of bKash users will now be able to get a loan of up to Tk 10,000 collateral-free on an instant.
Bangladesh makes import payments easier
The central bank has waived the requirement of submission of bill of entry (B/E) in hard copy by importers aiming to facilitate business activities in Bangladesh. Under the relaxations, authorized dealer (AD) banks are now empowered to accept bill of entry accessible to them through the customs automated system to dispose IMP Form on completion of matching formalities, according to a notification, issued by the Bangladesh Bank (BB), on Tuesday.
BBN/SSR/AD