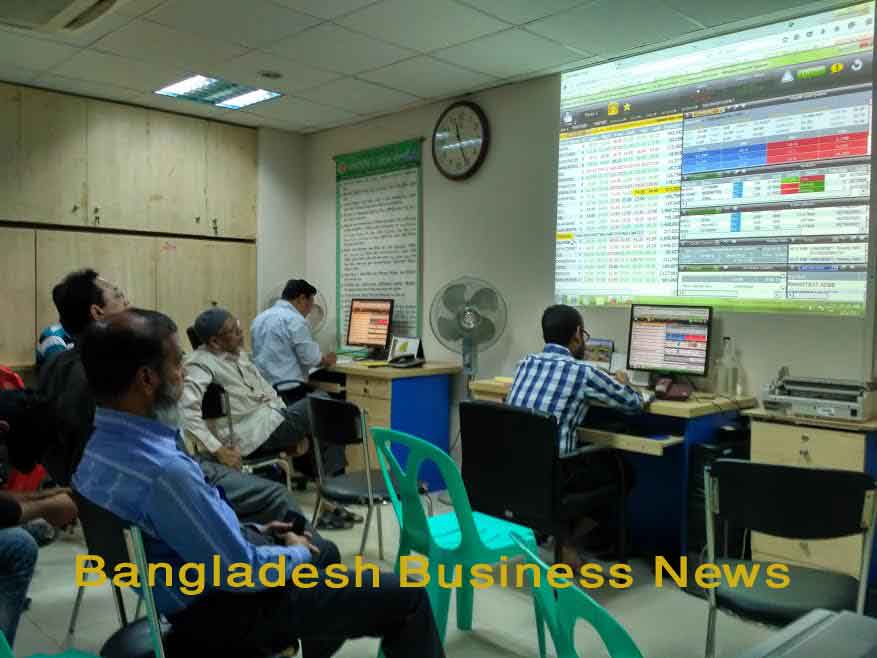 Dhaka, Bangladesh (BBN)– Bangladesh's stocks witnessed positive trend in early hour of trading on Sunday amid slow movement of indices as investors are active both sides of trading fence.
Following the previous week's upbeat trend, the Dhaka Stock Exchange (DSE) and the Chittagong Stock Exchange (CSE) opened higher with rising trading activities.
After first 15 minutes of trading, the key index of the country's prime bourse advanced more than 3.0 points while the Selective Category Index of port city bourse rose 9.55 points at 10:45am when the report was filed.
DHAKA STOCK EXCHANGE
DSEX, the prime index of the DSE, went up by 3.05 points or 0.04 percent to reach at 6,207 points, when the report was filed at 10:45am.
The DSE Shariah Index (DSES) advanced 1.94 points or 0.14 percent to stand at 1,387 points.
However, the DS30 index, comprising blue chips fell 0.87 points or 0.03 percent to reach at 2,224 points.
Turnover, the important indicator of the market, stood at Tk 685 million when the report was filed at 10:45am.
Of the issues traded till then, 140 advanced, 52 declined and 36 remained unchanged.
Argon Denims was the most traded stocks till then with shares worth BDT 56 million changing hands, followed
Rupali Bank BDT 49 million CMC Kamal BDT 47 million, Square Pharmaceuticals BDT 25 million and Monno Ceramic Industries BDT 24 million.
CHITTAGONG STOCK EXCHANGE
The port city bourse – the Chittagong Stock Exchange – (CSE) also saw positive trend till then with its Selective Category Index – CSCX – advancing 9.55 points to stand at 11,659 points, also at 10:45am.
Of the issues traded till then, 40 gained, 15 declined and 9 issues remained unchanged with BDT 18 million in turnover.
BBN/SSR/AD