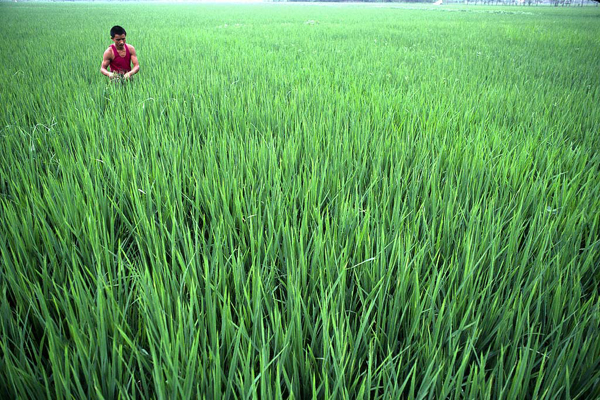 Dhaka, Bangladesh (BBN)– Agriculture loan disbursement grew by nearly 32 per cent in the first quarter (Q1) of the current fiscal year (FY) following implementation of stimulus package along with interest subsidy, officials said.
Disbursement of farm credit rose to BDT 46.84 billion during the July-September period of the FY 2020-21 from BDT 35.55 billion in the same period of the last fiscal, according to the central bank latest statistics.
Of BDT 46.84 billion, eight state-owned banks disbursed BDT 17.83 billion, and the remaining BDT 29.01 billion was disbursed by the private commercial banks (PCBs) and foreign commercial banks (FCBs).
All scheduled banks have achieved nearly 17.82 per cent of their annual agricultural loan disbursement target for FY '21, fixed at BDT 262.92 billion.
The central bank is set to review the performances of agriculture credit disbursement and recovery of all private commercial banks (PCBs) at a meeting that is scheduled to be held in the central bank headquarters in Dhaka on October 29, according to the officials.
Talking to the BBN, a senior official of the Bangladesh Bank (BB) said the central bank is working continuously to achieve the agriculture loan disbursement target by the end of this fiscal year.
He also sad a six-member monitoring team of the central bank is now overseeing the implementation of farm credit disbursement target among the banks.
The BB earlier announced a stimulus package of BDT 50 billion for small and medium businesses and entrepreneurs in the farm sector.
Besides, the central bank had announced another policy asking the banks to provide crop loan to farmers at 4.0 per cent interest rate while the BB will provide the rest 5.0 per cent as interest subsidy.
BBN/SSR/AD